Commit to Recovery Coaching Today
Are you Tired of Heroin or Other Drugs Controlling You?
Redefine Your Badass Self with Arise Recovery Coaching in NYC.
Get your FREE 20-minute Consultation
 Let's find out if Arise Recovery Coaching in NYC is a good fit for you?
Fill out the form and Commit to Recovery Coaching Today.
Arise Recovery Coaching in NYC Works because it is:
• Client-directed which means you decide – when you are in recovery
-what your recovery looks like, and
-the goals you want to work accomplish.
• Evidence-based because recovery coaching follows a proven system.
• Coaching thru motivational interviewing.
• Following Arise Recovery Coaching Systems NAVIGATES® framework for guiding recovery from heroin or other drug use disorders:
Navigate and help guide your recovery
Accountable to the goals and changes you decide and are ready to commit to
Vision to see your strengths, self-worth, and purpose in life. a life free from the
Illustrate what a life of fulfillment and meaning is like by sharing experience, strength, and hope.
Guidance to help you create your path leading to happiness and fulfillment
Advocate for you and your recovery to friends, family, loved ones, employees, investors, probation, and parole.
Empower you to set your sights for a fulfilling life without the obsession or desire to use heroin or other drugs.
Supports you through reducing cravings and urges to use by always being near to you via in-person meetings, phone calls, or ZOOM or SKYPE calls.
• Support Multiple Pathways for Recovery
• For persons with substance use disorders and their families
Arise Recovery Coaching in NYC
Why Recovery Coaching Works
Navigate and help guide your recovery Support your decisions to rebuild your life in recovery.
Understand your readiness to change
cope with stress and anxiety of living life on life's terms,  and advocate and your recovery.
Head Over to The Addiction Recovery Coaching Blog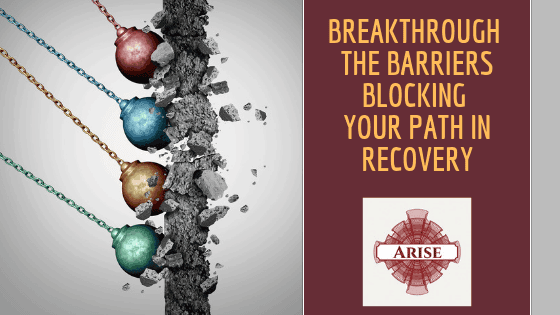 Roadblocks to recovery are barriers blocking your recovery path. Learn 15 types of barriers keeping you from living life free from heroin or other drugs.
What Triggers Cravings and Urges To Use Heroin or Other Drugs Here
Learn how a recovery coach can help you develop coping strategies to manage cravings and urges to use heroin and other drugs.
A Personal Case Study: Harm Reduction Saved My Life
A personal case study further proves harm reduction works. Reducing harm alleviates the pain of chemical dependency to opiates creating change.
Disclaimer:
THIS WEBSITE AND ARISE RECOVERY COACHING DOES NOT PROVIDE MEDICAL ADVICE. The information contained on this website is not intended to be a substitute for, or to be relied upon as, medical advice, diagnosis, or treatment. Arise Recovery Coaching will assist you in finding your path in recovery and never intends to replace or disregard the advice of professional physicians, clinicians, or treatment. Always seek the advice of your physician or other qualified health provider with any questions you may have regarding a medical condition.