Arise Recovery Coaching in NYC
Are you tired of being told what is best for you and your recovery?
At Arise Recovery Coaching in NYC, I won't tell you what you need, give you ultimatums,
or force you to do anything you don't choose to do.
You design your path to recovery, and I'll guide you along the way.
Get Recovery Coaching in NYC Today
Arise Recovery Coaching in NYC Coaches:
Entrepreneurs:
CEOs & Founders
Is alcohol, heroin, or other drugs demanding more of your valuable time? Arise Recovery Coaching in NYC can help you create a simple system to inject recovery into your daily routine.
Musicians:
Punks & Rock-n-Rollers
Does alcohol, heroin, or other drugs define you? Do you fear if you quit using your rock and roll image will fade away?  Contact Arise so you can unleash your badass drug-free self.
Artists:
Painters, Sculptors, or Photographers
Do you feel you need heroin or other drugs to inspiration creativity? Only to find your substance use disorder blocking all channels of creativity? I can reunite you with your creative passions today.
Influencers:
Speakers and Authors
Has your substance use disorder blocked your path to engage and inspire others? Do you find it difficult to hit the stage without a pick me up? Contact Arise Recovery Coaching and reunite yourself with your creative passions today.
Freelancers:
Writers, Web, and Graphic Designers
Do anxiety and stress have you up against the ropes? Has alcohol, heroin, or other drugs made it hard to hustle up new gigs? Arise Recovery Coaching in NYC can help you create a simple system to inject recovery into your daily routine.
Students:
Highschool, Undergrad, & Graduate
Has heroin or other drugs become a barrier to your higher education? Are you falling behind in your studies spending more time recovering from partying night after night?  Do you want to get high on learning and leave the drugs behind?
Can you answer yes to any of these questions?
Have your dreams, relationships, or career been put on hold because of your heroin use disorder?
Is your self-confidence shattered because you no longer have the motivation to stop using heroin?
Are you overwhelmed continuously about how, where, and when you will get your next 'fix'?
Can you look in the mirror and smile back at yourself?
Do you wake up scared, lonely, and not sure what to do with this life?
Do you sometimes feel hopeless, and you wonder how you got off track?
Arise Recovery Coaching in NYC will help you forge your plan to find freedom from heroin and other drugs.
Living a life of purpose and potential without oxycodone, morphine, or fentanyl
Learning to let go of your unhealthy relationship to heroin
A more profound connection with loved ones, friends, and colleagues
Connecting with peers in a community of recovery
Feeling self-confident and ready to take on the world without the support of opioid drugs
Waking up every day with excitement and happiness
Gratitude in all that you do have, and love
Forgiving yourself and others for the wrongs and shortcomings perpetuated by your heroin use disorder.
I'm Johnny -A Recovery Coach in NYC and I Will
Suggest ways for you to attain fulfillment in your life
Guide you to learning how to manage compulsion and obsession to use heroin or other drugs
Support you in your decisions and plans to live a life in recovery
Hold you accountable to creating a plan for recovery and making progress on achieving your recovery goals
Show you how recovery works in my life.
Help you connect with the recovery resources available in New York City and beyond.
Celebrate your victories in recovery with you.
Understand that heroin and other drugs don't define you.
Has your substance use disorder created chaos, self-destruction, and isolation to you:
• Physically
• Emotionally
• Spiritually
Click the button below to speak with me about one-on-one recovery coaching in New York City, for you or a loved one.
Please don't hesitate.
Let's figure out the next best step for you to take.
All I offer is an open mind to listen to your story.
No judgment. No demand.No pressures. I want to help you meet your needs at a pace comfortable for you.
All coaching calls, email, and in-person meetings are strictly confidential.
Your RECOVERY begins when you say it does.
You only have one life to live. Are you living it the way you want to now?
Commit to creating the life you were meant to live.
Let's get started working towards fulfillment and happiness today.
About – Arise Recovery Coaching in NYC
In the beginning, drugs and alcohol were fun. Overtime substance use became a barrier keeping you from happiness, success, and fulfillment in your life.
The downward spiral of addiction is a  self-destructive path. It leads to many dangerous places. My heroin addiction led me to live life on the streets of NYC – Homeless. Alone. Hungry. And Cold. – begging fellow New Yorkers to pay for my next fix of heroin, a bottle of pills, and shots of dope and coke.
Addiction has many faces, forms, and disguises. 
It doesn't discriminate. Alcohol and other drugs promised to help you not feel.
Instead, it only offered more guilt, shame, regret, fear, doubt, and worry. But along the way, the drugs and alcohol stopped working. 
Substance use became a daily need – an obsession. So much more than just a desire to have a drink with your friend or celebrate the day.
I will help you get back on track.  By creating a system for recovery, I will assist you in climbing out of darkness, hopelessness, and fear.
Arise from the lows of addiction into new drug-free highs and fulfillment.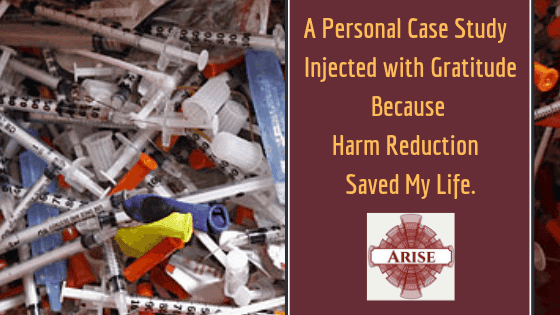 Arise Recovery Coaching in NYC supports harm reduction policy to help you reduce the harm from heroin or other drugs. Read my case study explaining why harm reduction works.
Do you know what a Harajuku Moment is and why it initiates change? In this post, you will learn why and how a Harajuku Moment initiates change and leads to freedom from heroin or other drugs.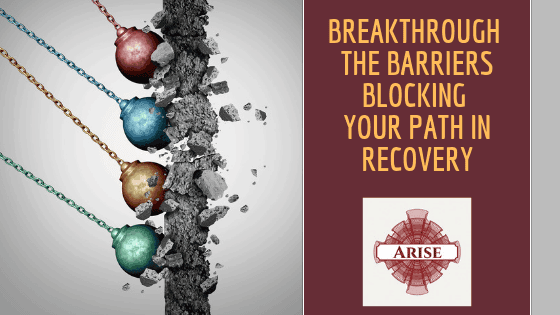 A recovery coach will help you recognize the barriers holding you back. Learn what roadblocks keep you from fulfillment in recovery and how to work through each one.
Disclaimer:
THIS WEBSITE AND ARISE RECOVERY COACHING DOES NOT PROVIDE MEDICAL ADVICE. The information contained on this website is not intended to be a substitute for, or to be relied upon as, medical advice, diagnosis, or treatment. Arise Recovery Coaching in NYC will assist you in finding your path in recovery and never intends to replace or disregard the advice of professional physicians, clinicians, or treatment. Always seek the advice of your physician or other qualified health provider with any questions you may have regarding a medical condition.